Shawn Eastman has served as a law enforcement officer since 1997. He is currently assigned as the Special Operations Bureau Commander with the Gaithersburg Police Department in Maryland. He has worked in patrol, investigations, and in plainclothes capacities. Shawn manages the hiring process for the Gaithersburg Police Department.
Shawn is a certified firearms and physical fitness instructor, is certified in Force Science, and possesses an advanced certification in Voice Stress Analysis. He routinely provides training to various stakeholders in topics such as leadership, ethics, investigations, recruiting and retention, use of force, gangs and other similar areas.
Shawn is a co-founding member of the Police and Communities Together (P.A.C.T.) group. P.A.C.T. was created to help bridge the gap between law enforcement and the community. The group holds meetings and trainings monthly, addressing various topics of concern, with the goal of offering solutions.
He earned his Bachelor of Arts in Criminal Justice from Frostburg State University in 1995. He completed his Master of Arts degree in Human Sciences from Hood College in 2005. Shawn has been an adjunct professor since 2006 and was awarded the Kendall Service Award for Excellence in Teaching in 2014 and in 2020. 
Degrees
| Course Name | Course Title | Semester | Syllabus |
| --- | --- | --- | --- |
| CCJS498V | Selected Topics in Criminology and Criminal Justice; Use of Force | Fall 2019 | Syllabus |
| CCJS498V | Selected Topics in Criminology and Criminal Justice; Use of Force | Fall 2021 | Syllabus |
| CCJS498F | Selected Topics in Criminology and Criminal Justice; Recruitment and Retention of Public Safety Professionals | Spring 2020 | |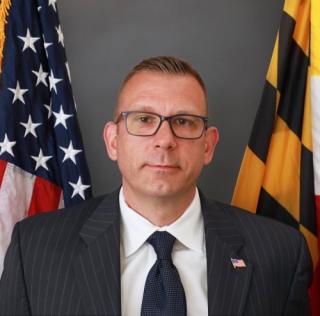 Univ @ Shady Grove, 9630 Gudelsky Drive, Rockville, MD 20850
Department of Criminology and Criminal Justice
Office Hours
By appointment