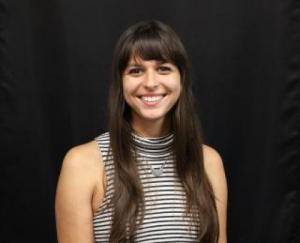 Cassandra Philippon
Cassandra is exploring both the R1 academic job market and research involved policy positions. 
Expected Graduation
Spring 2023
Cassandra's Dissertation
How Women Adapt to Incarceration: Virtual Interviews Examining Adaptation, Relationships, And Identity Inside a Women's Prison 
Committee: Dr. Lauren C. Porter (chair), Dr. Sally Simpson, Dr. Rachel Ellis, Dr. Robert Stewart, Dr. Dawn Dow
Cassandra's Research
"My research is in the areas of the sociology of punishment, corrections, and reentry and is guided by a fascination with the role of stigma and social reactions to justice-involved populations, qualitative accounts illuminating how people traverse life in supervised settings, and mixed-methods investigations of perceptions and experiences related to the criminal justice system. This research interest is guided at least in part because I have experience with the collateral consequences of the criminal justice system. 
I've worked with Lauren Porter doing comparing systematic social observation techniques conducting virtual as well as in-person data collection. 
Also with Lauren Porter I've conducted interviews with persons with incarceration experience and a diagnosis of HIV or Hepatitis C to understand continuity of care between the outside and prison/jail. Our first paper using this data was just published at Health Services Review (Porter et al.. 2022). 
My masters thesis was an impact evaluation of the Inside Out Prison Program, a prison education program that brings together undergraduate and incarcerated students. 
For my dissertation I am conducting interviews with currently incarcerated women to understand how women in prison adapt to life in prison, interact and navigate relationships with one another, and maintain identity in prison. 
I also have two working papers using data from a food-service sector audit study. One of these papers is a quantitative analysis of the impact of having a criminal record in employment seeking. The second utilizes the qualitative data from this study to identify barriers to employment seeking along the intersections of race/ethnicity, gender, and criminal record."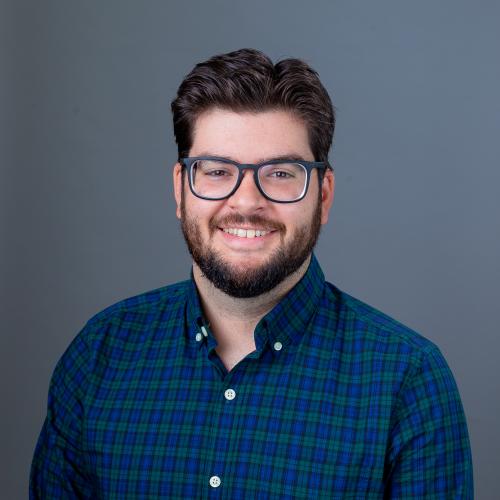 Sean Houlihan
"I am seeking a nonacademic position within an organization or entity that is engaged in research regarding racial and ethnic inequalities in the criminal legal system, particularly the court system. I would ideally like to be engaged in research that is conducted in conjunction with system actors and that has the potential to affect policy change."
Expected Graduation
Spring or Summer 2023
Sean's Dissertation
Perpetuating Disadvantage: An Investigation of Racial Bias Embedded within Criminal History
Measurement
Committee: Dr. Brian Johnson (chair), Dr. Bianca Bersani, Dr. Greg Midgette, Dr. María Vélez, and Dr. Jeff
Lucas
Sean's Research
"My research is predominantly focused on racial and ethnic disparities in the criminal court system, and prosecution.
At UMD, I have primarily worked under Dr. Brian Johnson and have aided in a multi-site study of racial inequality in three jurisdictions in the State of Maryland. As part of the project, the State's Attorney's Offices in Baltimore City, as well as Montgomery and Frederick Counties, have provided our team with raw administrative data to be cleaned, reshaped, and analyzed for professional reports on racial disparities in the processing of criminal cases. I helped with analyses and writing for the final report for Baltimore City, which was published by the State's Attorney's Office in February 2022. In addition, I have had a lead role
in the ongoing data preparation and analysis for Montgomery and Frederick Counties.
I have gained additional experience regarding sentencing research while working under Dr. Sally Simpson, where I was largely engaged in compiling sentencing data on individuals convicted of various forms of physician fraud for an NSF-funded project. As part of the project, I developed a method for identifying the necessary cases within the United States Sentencing Commission database and reshaped and merged the relevant data to demographic data being compiled by the research team.
Furthermore, I also have experience and interest researching neighborhood-level inequalities in the usage of government systems through my time working under Dr. Min Xie. More specifically, I have engaged in the data collection and analysis for research concerning reduced access to 311 services among immigrant communities in both Baltimore City, Maryland and Boston, Massachusetts. The goal of these parallel projects is to publish our work in academic journals."
Sean's LinkedIn