Location
Meetings are hybrid -- in-person in room 2141K Tydings Hall or on Zoom (Note: Links for meetings will be provided via email a few days prior to the meeting)
BSOS will be hosting a professional development workshop series over the academic year - one per month. This workshop series is hosted by Associate Dean Jean McGloin. More information on the topic and date/time for the fall semester meetings is provided below.
Presenting Your Work Effectively: 10/12/22, from 9:30 a.m. to 10:30 a.m.
Peer Review Publishing Pt. 1: 11/14/22 from 11:00 a.m. to 12:00 p.m.
Peer Review Publishing Pt. 2: 12/16/22, from 1:00 p.m. to 2:00 p.m.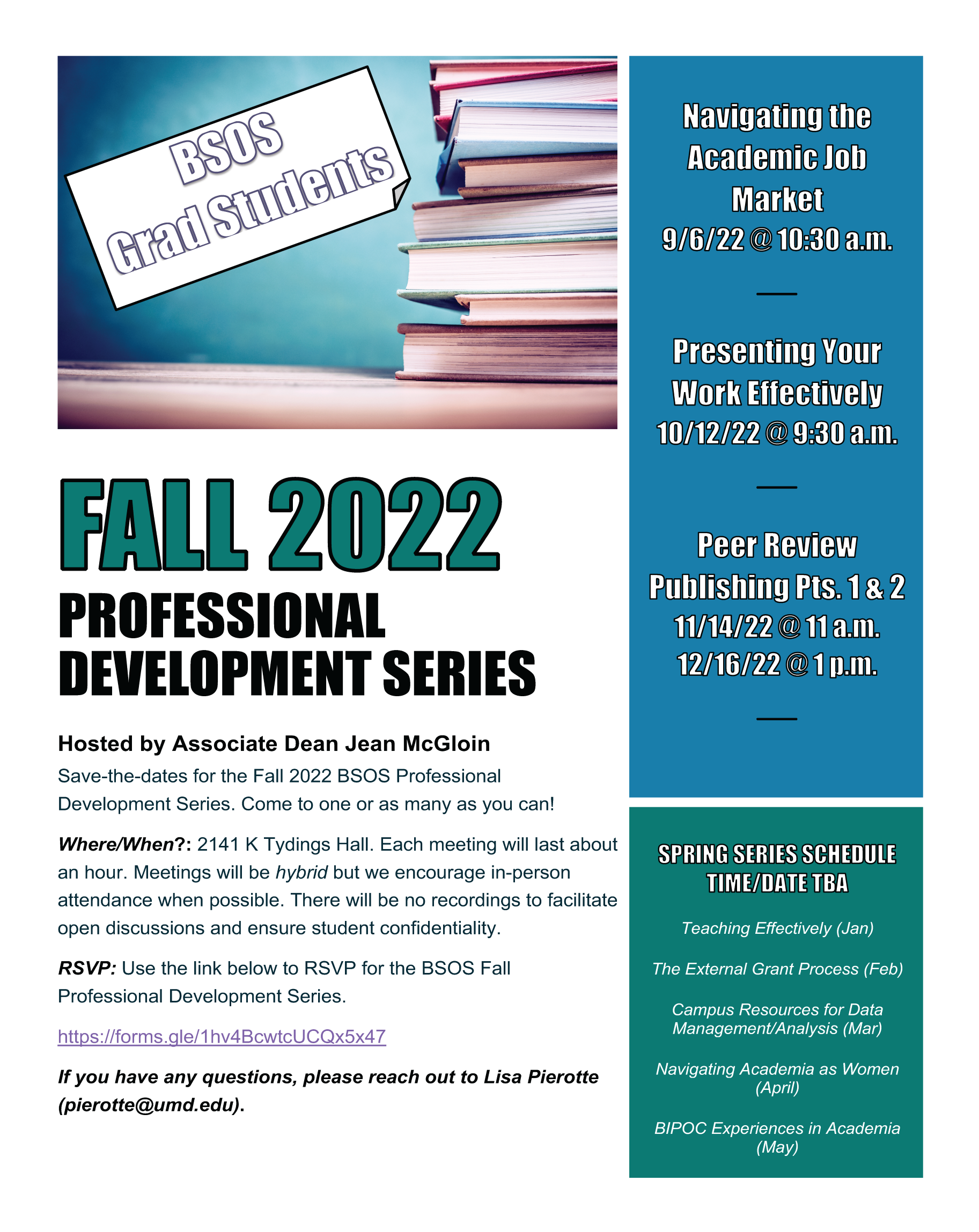 If you have any questions, please reach out to Lisa Pierotte (pierotte [at] umd.edu).