For the first time since he was 13 years old, Torrey Smith's fall weekends aren't fixated on football. The 30-year-old former Terps football standout announced his retirement in September after eight years in the National Football League, during which he won Super Bowls with both the Baltimore Ravens and the Philadelphia Eagles.
Smith, however, isn't lamenting his glory days or wishing he could strap on his pads just one more time.
"A lot of people are afraid of change but I'm looking forward to it," Smith said "I'm looking forward to the unknown."
In fact, Smith says, football was always meant to be a stepping stone—not the end zone—that would put him on a path to pursuing his true purpose in life.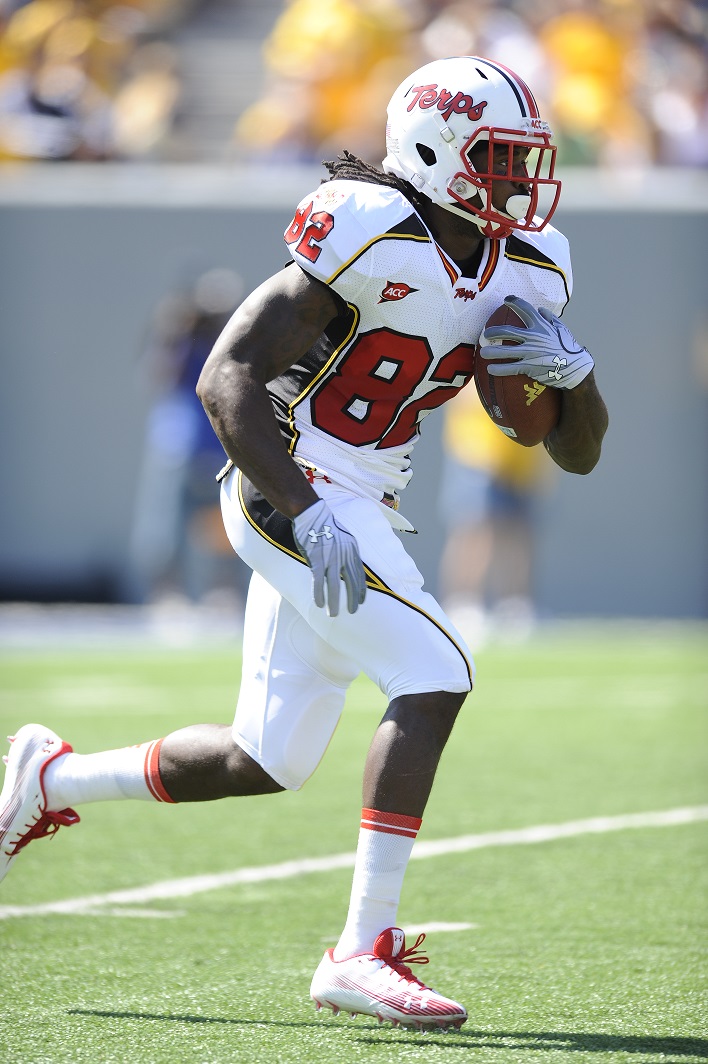 "My goal was not just to go to the NFL. My goal was to earn a scholarship and be able to graduate," said Smith, who earned a degree in criminology and criminal justice in 2010. "Whether I made it to the pros or not, I wanted to speak up and be a voice for the voiceless and to help others. I think that's who I was always meant to be."
The oldest of seven children raised by a single mother, Smith learned from an early age about how race, class and economic circumstances can create unjust barriers to opportunities and success. He set his sights on becoming the first in his family to attend and graduate from college.
"Growing up, we needed help. I needed support and mentors and role models and if it weren't for them, I wouldn't be talking to you right now," he said. "People get judged and put in a box and are told they don't have the potential to be great because of where they are or what their situation is. I'm proof that with support and the right attitude and the right work ethic, you can change your life."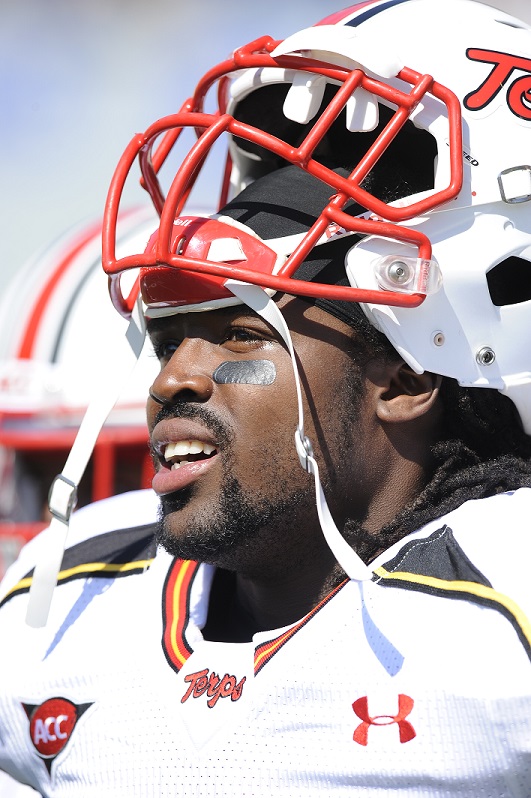 Although born and raised in Virginia, Smith says he "became a man in Maryland." While on campus, he met his wife, Chanel Smith, another student-athlete who ran for the university's track team. Smith played three seasons under Coach Ralph Friedgen and earned all-ACC honors as both a wide receiver and kickoff returner.  
Shortly after Smith was drafted by the Baltimore Ravens in 2011, he and Chanel created a non-profit organization, The Torrey Smith Family Fund, dedicated to assisting underserved communities. Smith also interned for the office of the late Rep. Elijah Cummings in Baltimore during the off-season while playing for the Ravens.
Even after Smith went on to play for the San Francisco 49ers, the Eagles and the Carolina Panthers, he continued to call Baltimore home. When announcing his retirement in a video shared online, he said, "I can't wait to begin the next phase of my life where my heart is and never left: Baltimore."
Torrey and Chanel—now proud parents of 5-year-old Torrey "TJ" Jeremiah, 3-year-old Kameron James, and 11-month-old Kori Lynn Smith—wasted no time in moving their family back to Maryland. The couple plans to expand the work of their organization by creating new programs or supporting existing programs designed to empower youth and families in Baltimore.
On December 18, Smith will return to College Park to address graduates at the College of Behavioral and Social Sciences' Winter Commencement ceremony. Smith, a winter graduate himself nine years ago, says he has always felt pressure to represent the Terps proudly: "Everything that I do is going to be a reflection of the university in one way or another. There's a lot of responsibility that comes with that."
As he moves into the next leg of his journey, Smith hopes to one day create an image for himself that has less to do with football.
"The accomplishments on the field and all the things I've been a part of with football, that's not me as a person," he said. "I'm committed to my family and my faith and my community. It's always been about that piece, not the game. Life is so much bigger than the game."