Key Research Areas: Women & Crime • Race, Class & Gender Inequities in Crime & Victimization • Urban Gun Violence & Trauma • Participatory Action Research (PAR) • Qualitative & Mixed Methods
Brooklynn Hitchens, Ph.D. is an Assistant Professor of Criminology and Criminal Justice at the University of Maryland. She is a sociologist and critical criminologist who investigates how inequalities of race, class, and gender shape participation in crime, risks for victimization, and involvement with police.
Using participatory action research (PAR) methods, she partners with low-income Black communities to reduce racial disparities in gun violence. Her work is primarily qualitative, through the use of ethnography, interviews, and focus groups – and she also utilizes mixed methods.
Dr. Hitchens is currently leading three research projects: 1) She is the Co-Project Director of a multi-neighborhood research team studying violence, health, and opportunity in Wilmington, DE; 2) She is a Project Director on a four-site research team examining high-risk gun carrying among Black youth in Philadelphia, Detroit, Brooklyn, and Wilmington (DE); and 3) She is the Co-PI on a policing study assessing Black perceptions of and attitudes toward the Baltimore Police Department.
Hitchens is the co-author of Murdertown USA: Homicide, Structural Violence, and Activism in Wilmington (2023). Her work has appeared in journals across multiple disciplines, including criminology, sociology, public health, and psychology.
Areas of Interest
Race, Class, and Gender in Victimization
Urban Violence and Trauma
Urban Ethnography and Qualitative Methods
Degrees
Degree Details

Rutgers, The State University of New Jersey

Degree Details

Rutgers, The State University of New Jersey

Degree Details

University of Delaware
Current Students
Former Students
Related Students (Listed by Student on Student's Profile)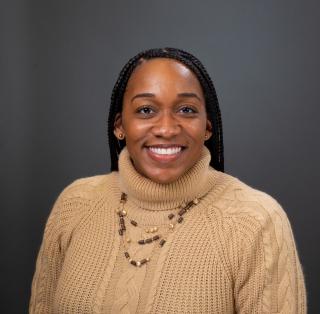 2153 LeFrak Hall
Department of Criminology and Criminal Justice