Sarah Tahamont is an Assistant Professor at the University of Maryland, Department of Criminology and Criminal Justice. Dr. Tahamont received her Ph.D. from the Goldman School of Public Policy at the University of California, Berkeley in 2013, where she also received a Master's in Public Policy (MPP) in 2009. During her time in the Bay Area, she also served on the faculty of the Prison University Project teaching Statistics, Algebra, Developmental Math and Developmental Composition in San Quentin State Prison. Prior to joining the faculty at UMD, Dr. Tahamont was a post-doctoral fellow at the School of Criminal Justice and the Rockefeller College of Public Affairs and Policy at the University at Albany, SUNY and an Embedded Scholar in the Office of Justice Research and Performance at the New York State Division of Criminal Justice Services (DCJS). 
Broadly, her research focuses on understanding the consequences of criminal justice policy interventions on individual and community outcomes, methodological advances in criminology and criminal justice, and exploring longitudinal patterns of criminal justice contact. One of the major concentrations of her research portfolio is to examine the ways that prison policy shapes individual outcomes both during incarceration and post-release. Since 2018, she has been collaborating with colleagues on grant funded field research projects. She is co-principal investigator on a $1M grant to fund the first experimental evaluation of higher education in prison. She is also a research affiliate of the University of Chicago Crime Lab.
Areas of Interest
Corrections, Causal Inference, Criminal Careers, Economics of Crime
Degrees
Degree Details

Goldman School of Public Policy, University of California, Berkeley - Public Policy, 2013

Degree Details

Goldman School of Public Policy, University of California, Berkeley - Public Policy, 2009

Degree Details

Vassar College - History, Women's Studies, Italian, 2004
CCJS 620 - Fundamentals of Criminological Research First semester in a three semester sequence of statistical methods courses for incoming graduate students. CCJS452 - The Treatment of Criminals and Delinquents Course for upper division undergraduates.
This course will examine topics related to the treatment of juveniles and adults at various stages in the U.S. criminal justice system. Although we will cover a number of topics throughout the semester, this course is designed to focus on specific topics as opposed to being an exhaustive survey. The U.S. criminal justice system is molded and shaped by policymakers, throughout the semester we will explore the implications of these policy choices for those individuals who are "caught up in the system."
Related Students (Listed by Student on Student's Profile)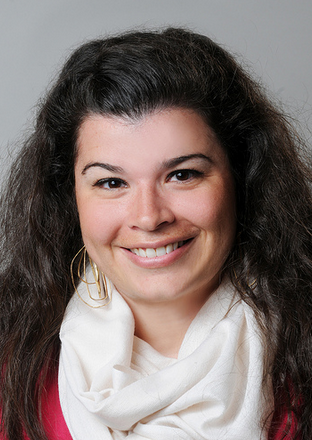 2220J LeFrak Hall
Department of Criminology and Criminal Justice